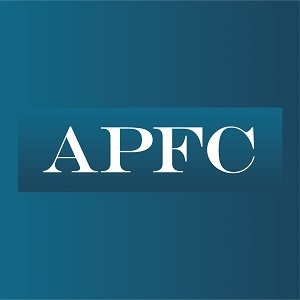 APFC Capital Project, Final Phase-Art Requirement
Contact Email:
everrelli@apfc.org
Call Type:
Proposals
Eligibility:
Local
State:
Alaska
Entry Deadline:
3/8/21
Application ClosedNumber of Applications Allowed:
3
REQUIREMENTS:
Media
Images - Minimum: 0, Maximum: 3
Audio - Minimum: 0, Maximum: 3
Video - Minimum: 0, Maximum: 3
Total Media - Minimum: 1, Maximum: 3
1.1 Purpose
The purpose of this posting is to solicit proposals from Alaskan artists for the design and installation of artwork in designated areas within the Alaska Permanent Fund Corporation's Headquarters. This solicitation is extended in accordance with Alaska Statute 35.27.020, Art requirement for public buildings and facilities, that requires at least one percent of the cost of construction to be used toward public art in the facility. This "Call for Artists (CFA)" is running as the final phase of the renovation, the building has been completed, so the art will need to fit the space's design.
In addition to a high level of artistic expertise in public art, desirable attributes of all artists making proposals include exceptional communication and collaboration skills. The intent of this CFA is to select artwork concepts of one or more artists who will then work with the Art Panel to refine and implement the selected artworks in the desired spaces.
1.2 General Information
The Alaska Permanent Fund Corporation is a state entity that manages the Alaska Permanent Fund. A six-person Board of Trustees, comprised of commissioners and appointed public members, governs the Fund. Additional information about the Alaska Permanent Fund can be found at www.apfc.org. APFC would like the art submitted to be a reflection of our organization, i.e., our mission, vision, and values.

Site Location: The Alaska Permanent Fund Corporation administers this CFA. Address: 801 W. 10th St. Suite 302, Juneau, AK 99801.
The Art Panel referred to herein will be comprised of seven APFC staff members and one member from the Partnership Board, for a total of 8 Jurors.
1.3 Art Integration
The following opportunities for public art have been identified. The numbers below correspond to the attached Floor/Site plan:
1) Hallway 308
a. Signage, graphic images, or wall treatment
b. Embellishments, or sculpture
c. Glass design
d. Paintings or murals

2) Foyer 386
a. Signage, graphic images, or wall treatment
b. Embellishments, or sculpture
c. Glass design
d. Paintings or murals
No restrictions on the type or nature of art are directed through this CFA, as long as the subject is appropriate in a public venue and materials are durable and low maintenance. Only one piece of art will be submitted with each application. Artists will be allowed to submit multiple applications, up to three. However, we will limit each application to one style/piece of art.
1.4 Artwork Budget
APFC shall include works of art that collectively are at least one percent of the construction cost of the facility, which was approved by the legislature through a Capital Appropriation. The total budget will include design, production (including travel), and installation of the artwork. The Art Panel may consider one or multiple artworks per space. Artist must submit the cost associated with their proposal with the application.
1.5 Artwork Schedule
The artist and proposed artworks must be able and available to work with the Art Panel to meet the project's design and installation schedules.
Design mockup should be completed and submitted in Café by March 8, 2021. Design work of the art piece should be completed shortly after. The design of all proposed artworks must be completed in collaboration with the design team. The complete installation of the artwork must be installed by June 1, 2021.

1.6 Art Submission

This CFA is set as a Jury by Artist.
Each artist must:
· Submit one piece of art per application,
· which can be an image, video, or audio, up to a maximum of three media files, and
· submit a Project Budget including anticipated costs associated with each application.
In addition, each artist may:
· Submit up to a maximum of three media files ( ie two additional detail files may be submitted in reference to the main artwork) per application.
· Submit up to three applications.
1.7 Award

APFC may select one or more artists and multiple pieces of art for this project. Artists may be awarded one wall or both depending on the applications submitted.
Print this Page
View Legal Agreement