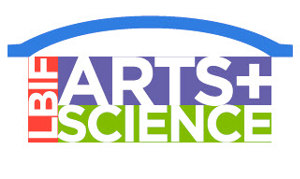 Master Copies / Interpretations
Long Beach Island Foundation of the Arts & Sciences, 120 Long Beach Blvd., Loveladies, NJ 08008
Contact Email:
exhibitions@lbifoundation.org
Call Type:
Competitions
Eligibility:
National
State:
New Jersey
Entry Deadline:
6/1/21
Application Closed
REQUIREMENTS:
Media
Images - Minimum: 1, Maximum: 4
Total Media - Minimum: 1, Maximum: 4
Entry Fee (Master Copies / Interpretations): $35.00

"Master Copies/Interpretations," on view from July 17 to August 15 at The Long Beach Island Foundation invites artists to submit to our major summer Gallery exhibition. Creating copies of masterworks as a learning experience is a time-honored tradition in the art world, and a serious endeavor for artists at all professional levels. Reinterpreting a masterwork is another strong tradition, as artists transform the way we see or understand the work by using different mediums, altering compositions, or riffing on a work from a satiric or humorous point of view. This exhibit invites entries in both categories: Master Copies and Inspiring Interpretations. We envision a show of skilled copies and fun re-imaginings that will amaze and entertain a wide audience. We are honored to have Jennifer A. Thompson, Philadelphia Museum of Art as our Juror. Dr. Thompson is the Gloria and Jack Drosdick Curator of European Painting & Sculpture and Curator of the John G. Johnson Collection.
Deadline to Enter on CAFE: June 1, 2021
https://artist.callforentry.org/festivals_unique_info.php?ID=8469
AWARDS
Cash and materials awards will be made in two categories as follows:
Best in Show, Master Copy, $500.
Best in Show, Interpretation, $500.
Additional awards and Honorable mentions, to be determined.
JUROR OF SELECTION AND AWARDS
Jennifer A. Thompson, PhD, is The Gloria and Jack Drosdick Curator of European Painting & Sculpture and Curator of the John G. Johnson Collection, Philadelphia Museum of Art. Dr. Thompson joined the Philadelphia Museum of Art in 1999 and has played an essential role in interpreting, displaying, and developing the Museum's collections of European painting and sculpture. She earned her M.A. and Ph.D. at the University of St. Andrews in Scotland. She has curated or co-curated many notable exhibitions, including: The Impressionist's Eye (2019); Old Masters Now: Celebrating the Johnson Collection (2017); Discovering the Impressionists: Paul Durand-Ruel and the New Painting (2015); Van Gogh Up Close (2012); and Late Renoir (2010) and has written extensively on these topics. She is Head of the European Painting & Sculpture Department at the Philadelphia Museum of Art and is responsible for the collections and installations at the Rodin Museum in Philadelphia.

ELIGIBILITY: All requirements must be met to qualify for jurying.
Each Artist may submit 2 original entries for consideration of their own artwork for $35.00 (non-refundable)
Work copied or used as the basis of interpretation must be in the public domain: this comprises any work completed before 1924 OR any work by an artist who died by 1949.
All 2-D media except photography is welcome. Copies must be in the medium of the original artwork (an oil copied in oil, a graphite drawing copied in graphite, etc). Interpretations must be based on a master drawing, painting, sculpture, or print but can be any medium other than photography: as a few examples, a weaving or collage based on a painting; an ironic take on, or redesign of, a classic work of art (a technique frequently used in advertising or social commentary); a drawing of a sculpture; a digital artwork rendered in Photoshop or Procreate; an oil painting rendered in watercolor. Artists are required to sign their Copy or Interpretation. No perishables; work should be suitable for viewing by all age groups.
Artists must submit a quality image of the copied or reference work with their submission, and the location of the original if known. Quality copies may be found on museum websites and in museum-store postcards, fine art books, scholarly or authorized internet resources on artists, etc.; avoid reprint houses online. Many museums allow digital photography of their artwork.
SUBMISSION Guidelines
Submitting your Entries on CaFE:
· Upload your images to your portfolio with the appropriate labels as described in this prospectus for the Juror to review.
· Select the category you are submitting. Choose Mater Copies OR Interpretations from the drop down menu.
· Provide a 1 page: Artists Statement, Bio, and/or Resume.
· Info about Master Work Reference: Artist Name, Title of Work and/or location of work.
Place the order of your images as:
(1) Artist Submission / Artwork Artist Submission / Reference
(2) Artist Submission / Artwork Artist Submission / Reference
For "Master Copies": Title of entry image(s) and information must be in this format: "After [Master Artist's Name]''_[Title]_[Your Name]". For example: After Johannes Vermeer_Girl With A Pearl Earring_Mary Smith. Save your jpeg files using this name.
Title of your reference image(s) should be saved as "Original reference_[Artist Name]_[Title]. For example: Original Reference_Johannes Vermeer_Girl With A Pearl Earring.
For "Interpretations": Because of the wide range of materials that are allowed, please include after your title the medium used eg: mixed media, pastel, pencil. This information will quickly inform the Juror when viewing each of the submitted images.
For example: "After Johannes Vermeer_Girl With A Pearl Earring_Mary Smith - watercolor, real 3D pearl." Save your jpeg files using this name.
Label your work on the back according to the titling format. Work may be signed on the front in the form "After [Original Artist Name]_[Your Name]. For example: After Vermeer Mary Smith.
All submitted images (both original work and the reference) should be saved as jpeg files (1920 pixels on the longest side, at 300 dpi. File size: under 5MB). If you are having difficulty resizing your images to fit this format, go to http://bulkresizephotos.com/ Drag and Drop your images in the space on the site. Click longest side from the left hand menu. Enter 1920 in the box next to pixels. Hit the Start Resizing. You should see it says completed. Note that depending on your browser settings, the image may go directly to your "Downloads" folder.
If you have questions, please contact LBIF at exhibitions@lbifoundation.org
ARTIST STATEMENT, BIO or RESUME: Please include in your application a one page Artist Statement, Bio or a short Resume which is optional but encouraged. Teaching or gallery affiliations, artist's website, or awards are helpful.
GENERAL INFO
FEE: $35.00 for up to two entries. (non-refundable)
Each artist's artwork submission must be accompanied by an image of the original artwork it is referencing. The two submitted pieces will be viewed by the Juror side by side and must be clearly identified and labeled using the format provided by LBIF in this prospectus. In addition, in the text area "Reference Work Info - for both Categories" we require you to provide the ARTIST and TITLE of the Original artwork referenced, and suggest you also provide the URL and web link to the Original.
The Call is open to all artists 18 years and older who reside in the continental USA. Work completed in a class, workshop, or under the guidance of an instructor is not eligible.
All work must be for sale. The LBIF retains 40% of the retail price. No work may retail above $7500.
All work must be framed, clean, and wired for hanging (gallery-wrapped canvas is acceptable for interpretations). No size limitation, but no piece permitted to extend more than 8" from the wall when hung. Larger size work is encouraged and allowed.

The artist must provide return prepaid postage or pre-paid return shipping label for work and sturdy packaging.

Shipped work is due at LBIF between July 7 - 12. Art should be in reusable art boxes (e.g., Airfloat or other sturdy box) labeled with the artist's name and address. If you are shipping a medium normally framed under glass, Plexiglas is required on works larger than 16x20. Artists are required to include a prepaid return shipping label for unsold work.
Accepted artists will grant the Long Beach Island Foundation permission to use photos of their work for promotional purposes both in print, on the web and in digital format.
The Prospectus can also be found here:
http://lbifoundation.org/events/master-copies-interpretations-exhibition-2021/


IMPORTANT DATES and INFO:
Submission Deadline: June 1, 2021
Notification Date (approx): June 7, 2021 Accepted entries will be notified by email and posted on the LBIF website.
Shipping/Hand Delivery of artwork: July 7-12.
Exhibition opens: July 17, 2021.
Show Reception: July 17, 2021 (tentative due to COVID-19)
Show Closing: August 15, 2021
Unsold Work: will be returned to address provided on return shipping label August 16-23. Work can either be picked up by artist or shipped back using artist provided pre-paid label.
LIABILITY:
Works will be insured for the duration of the exhibition from time of arrival at the LBIF until return shipment to the extent of 60% of the artist's stated retail value.
NOTE: The Long Beach Island Foundation is not responsible for breakage; we encourage all artists to have insurance sufficient to cover the value of their artwork, and to carefully pack their work or have it professionally packed. Artists whose work is sold will receive payment approximately 45 days after show close.
Long Beach Island Foundation of the Arts & Sciences reserves the right to exclude from the exhibition any works that do not arrive in sturdy condition, or are deemed too fragile to be successfully exhibited. Work that has not been suitably prepared will be hung at LBIF's discretion.
Please only submit work that will be available at the time of the exhibition and will remain for its entirety. No accepted entry may be withdrawn prior to the close of the exhibition. No pricing changes will be allowed after acceptance. Work that is copied or done under the guidance of an instructor is not eligible. Entries must not have been previously exhibited at LBIF. If the work does not fully reflect what is represented in the submitted images, Long Beach Island Foundation of the Arts & Sciences reserves the right to exclude it from the exhibition.
ABOUT THE LBIF:
The Long Beach Island Foundation of the Arts & Sciences (LBIF) was established in 1948 as a non-profit institution by artist Boris Blai to provide arts and educational opportunities to the surrounding communities. Blai, a sculptor and founding Dean of Tyler School of Art, Temple University, had a vision that through exceptional art exhibitions, classes, and cultural activities the LBIF could provide visitors an opportunity to experience and share quality arts and cultural programming. For more than seventy-two years the LBIF has delivered this mission through its Exhibition programs, Visiting Artists programs, Artist Residency and Retreat Program.
Print this Page
View Legal Agreement